Description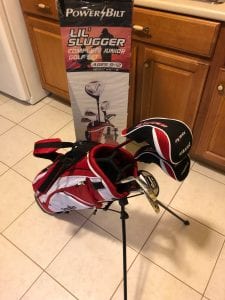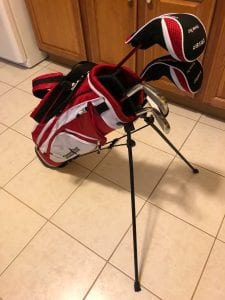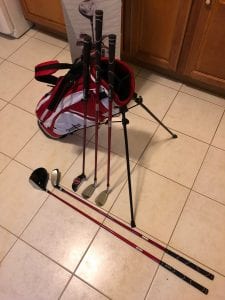 The Powerbilt Junior 8-piece golf set is suitable for children ages 9-12 years old or between heights of 4'4″-5′.
Right Hand Set
15 degree Driver
5 Wood
7 Iron
Wedge
Putter
High Launch Angle Graphite Shafts.
Soft Feel, Pro Line Rubber Grips.

2 Head Covers Included

Ultra Light Weight Stand Bag w/6 Pockets & 5 Way Divider.
Height 4'4″ – 5′.
4.5 /5 reviews on Amazon.ca
Average new selling price $150-$180
Gently Used at the driving range.