Peppertree Mini Event
Thursday, July 4, 2020 - Sunset BBQ at the exclusive Balmy Beach Club
 When: June 4, 2020
Where: Balmy Beach Club, 360 Lake Front, Toronto
Time: Doors open 5:00 p.m.
Tickets $75
Includes delicious BBQ on the patio, music, silent and live auctions and sunset on the beach!
Proceeds from this 7th Annual Fundraising Event will be in support
of the children at the Peaceful Children's Home in Kianyaga, Kenya
Register FREE
Become a Sponsor
It's hard to attend every event out there, so give back my donating items for aution, one time donation or become a sponsor.  
Donate Items to Auction
Donate your items for us to auction.  Many companies donate sporting event tickets, pictures, dinner vouchers, whatever you'd like to donate.  All donations valued over $20 receive a tax donation receipt.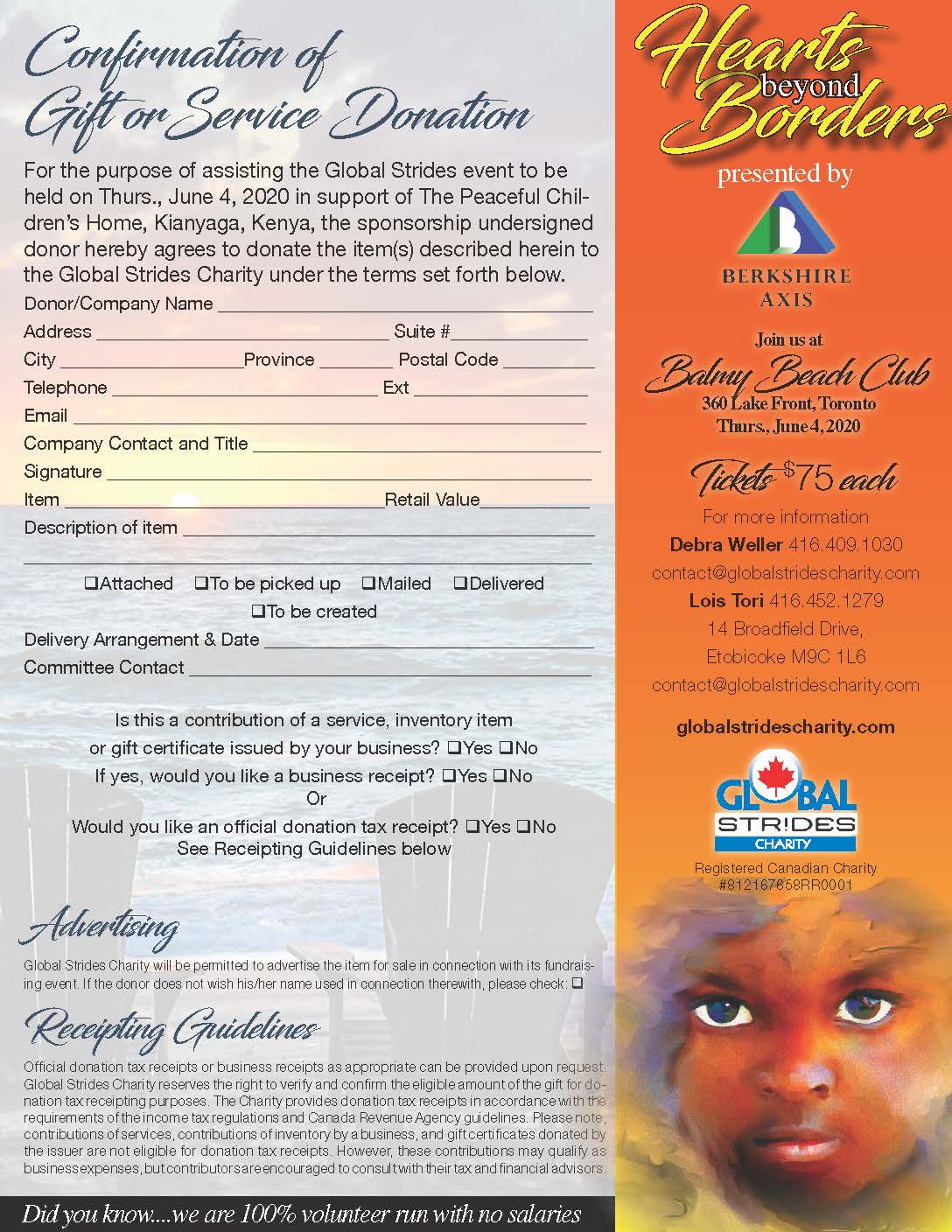 208 Sherwood Pl. Newmarket, ON L3Y 8E5
Global Strides Charity
Mailing Address
820 Burnhamthorpe Rd., Suite 1801
Etobicoke, Ontario
M9C 4W2
Registered Canadian Charity
# 812167658RR0001